Ep. 97 - DEVO with Jason Luna
Do you think that Frank Miller has ever eaten p***y in his life?
5 months ago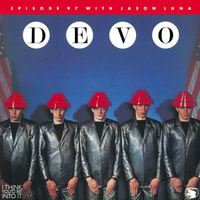 "I respect DEVO, but I do not understand DEVO" --Beth Scorzato
This week, depodvolution is real as we talk Akron art rock weirdos DEVO with Jason Luna (JasonLuna1vs100 on Youtube!)! We take a ride on the Human Highway as we go deep on one of the most interesting and bizarre bands to ever hit it big, how they were the perfect band for MTV, and how they've managed to keep what could have been a very one note idea sustainable for over four decades. Plus: Brandon takes an incredibly long walk for a DEVO pun and it is NOT WORTH THE TRIP.
You spuds like our pod? Leave a rating and review on the ol' Apple Podcasts app, it'll really help us out!